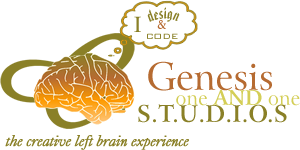 Welcome to my little part of the web! I am Chere Westmoreland, professional freelance Girl Friday Web Developer. I am thoroughly enjoying this Left Brain Creative experience! I own Genesis One and One Studios and maintain this site to show case some of my work and make it easy for you to connect with me.
I have more than 12 years experience in web design and development. No, I do not focus on WordPress or Drupal or any other framework. Instead, my focus is on the underlying systems that make these technologies powerful tools for your website. PHP and mySQL are the chief among them along with javascript, jQuery and of course HTML and CSS. I have a depth of knowledge of all aspects of the lifecycle of a website project and a solid grasp of what makes web design both beautiful and functional.

Here is just one of the projects I am working on now!
Quick Start Homeshooling
Dr. Marie Claire Moreau is an accomplished, dedicated, knowlegdeable, warm and funny homeschooling Mom.
She had an existing WordPress based website built using the Delicious Theme (a child theme of the Genesis Framework). The bones of the design were good -nice colour scheme, over all good layout etc. But it did not reflect the personality that Dr. Moreau wanted. It just looked like a blog
I was hired to spruce up the site. To do so I:
Created a home page header graphic
Create a header graphic for her Book page
Edited the theme to allow for several widget areas
I am now rewriting and correcting some errors in the current theme to allow for further custominzations of the site. And finally I will be install WordPress Multisite so that Dr. Moreau can run three or more websites (her books and portfolio sites) from one dashboard. Pretty cool stuff!
You can visit the site and see the progress thus far!

Girl Friday Web Developer for hire.
Here are some of the services I provide regularly for my clients. Don't see what you are looking for? Not a problem! Just contact me. More than likely, I have done what you are looking for and can help you complete your project on time and on budget!
Website Design
Website development - backend programming
Custom scripting and programming (php, mySQL, javascript, jQuery)
E-commerce design, configuration and maintenance.
Content Integration
Website Maintenance
Simplified Seach Engine Optimization
Graphic Design - online focus.
Team Projects Collaboration -subcontracting services to web design firms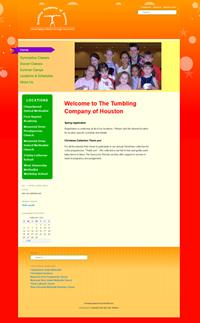 The Tumbling Company of Houston
Website Design
Content Management System: WordPress
Logo creation
Brand Colour Development

Coming soon!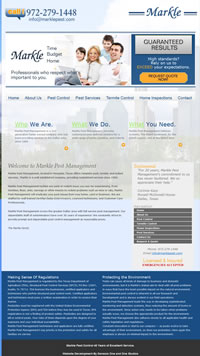 Client - Markle Pest Control
Website Design
Logo modification

"Excellent work; very communicative" Robert Hicks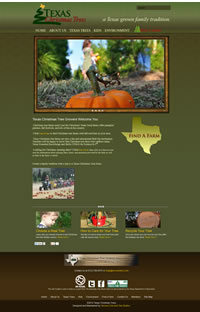 Texas Christmas Trees
Content Management System: Joomla
Website Design
Logo creation
Brand Colour Development
Membership Area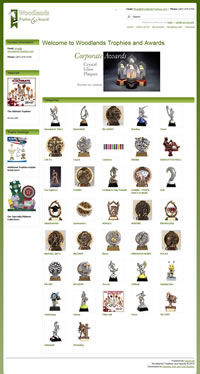 Client - Woodlands Trophies and Awards
Website Design
E-commerce platform: Opencart (approx 600 products and growing)
Logo modification
Edit Product images
Upload products
Website Maintenance

Coming Soon!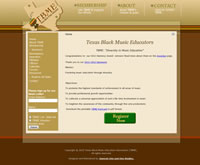 Client - Texas Black Music Educators
Website Design
Logo design
E-commerce platform: Subscription based membership
Newsletter Management
Forums
Website Maintenance

Another fantastic job! N. Doty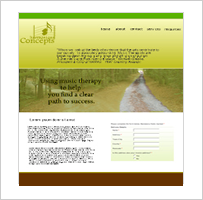 Harmonious Concepts
Website Design
Content Management System: GetSimple CMS
Logo creation
Brand Colour Development
Website Maintenance

Chere did an excellent job creating a perfect logo and color for my brand and choosing an easy to use platform to help me manage my site. She was very patient helping me to learn a lot about my site, Search engine optimization and how websites should work. I continue to rely on her support and recommend her often to friends and colleagues.
Genesis One and One Studios
P.O. Box 61307
Houston, Texas 77208-1307
info@genesisoneandone.com
Phone: (713)589-2969
Toll free:(866) 948-0564
10 am - 4 pm CST